Maelstrom
Grim fantasy combined with thunderous naval combat in a vibrant, monster-saturated world!
Captain an Orc, Dwarf or Human warship and sail the turbulent Abyssal Ocean to play online multiplayer, in free-for-all or fleet based matches.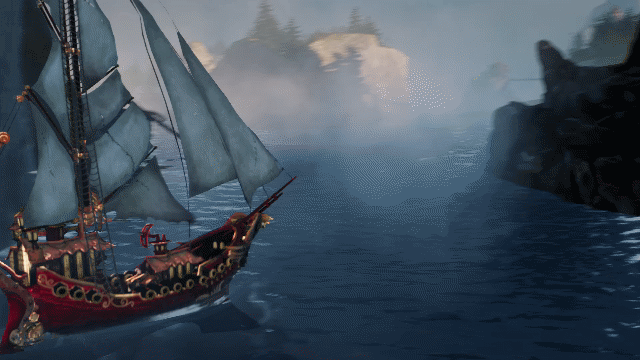 The goal is to: Plunder as much gold as possible while outwitting and outgunning all others and be the last ship sailing.
Be ruthless! Sink other players ships, take their loot and collect their bounty!
Be greedy! Maps are littered with floating treasure chests and ships loaded with gold.
Be cunning! As the match progresses hungry sea monsters become more aggressive and encroach the safe waters ships can sail in.
Ships sailing in 'Dead Waters' for too long end up as monster chow!
Be unsinkable! At the end of a match ships can be upgraded and customized with captains, cannons, armor, mates and more!
Videos
Screenshots
Logo and Headers
Download Maelstrom press kit: here